Residents at Townhill Park are to discover the benefits of bus travel in Southampton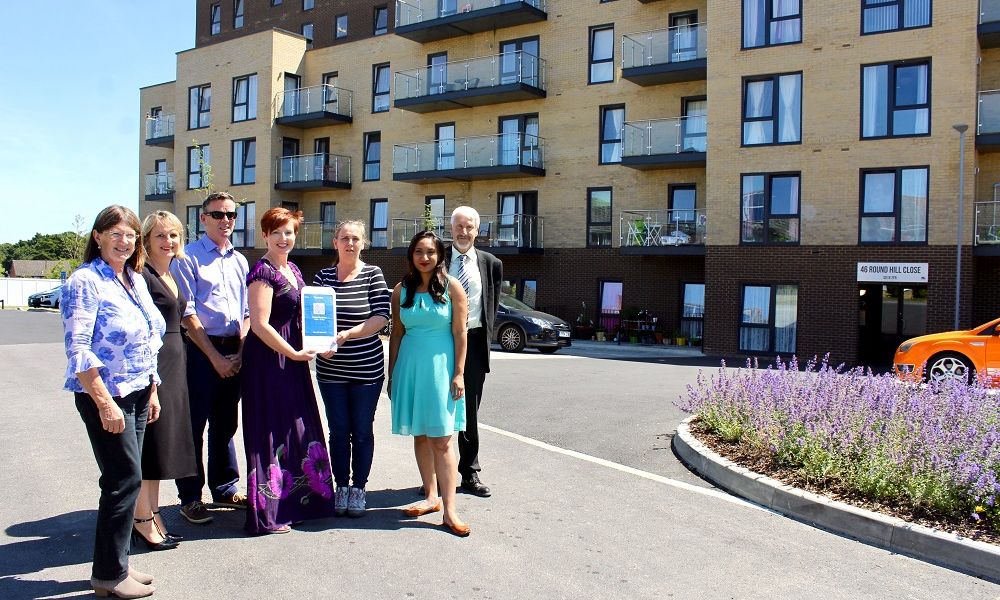 Residents moving into brand new Southampton City Council homes at Townhill Park are to benefit from 30 days' free bus travel across the city – thanks to Bluestar.

In a bid to help improve air quality, reduce congestion in the city, and support the council's recently launched Green City Charter – of which Bluestar is a 'founding partner' – the local bus operator is keen to persuade more people to choose sustainable transport as their method of travel.

"We believe the bus is the perfect solution to improving the quality of the air we breathe in Southampton - so we contacted Southampton City Council to offer new Townhill Park residents the chance of 30 days' free travel when they move in," said Bluestar head of communications, Nikki Honer.

"This is an opportunity for us to show people how comfortable and convenient bus travel is in 2019 - particularly since our investment in a new fleet of vehicles for the city.

"Passengers now benefit from journey planners and live times from our website/app, as well as free on-board WiFi and USB chargers for the smartphones and tablets.

"Our services here are also frequent and reliable. I'm delighted we're able to work with the council to help those moving into Townhill Park discover the benefits of bus travel and welcome them to the new homes."

Andrew met with residents, Councillor Satvir Kaur, Cabinet Member for Homes and Culture, Councillor Stephen Leggett, Cabinet Member for Green City and Environment, and Leanne Smith from building contractor Drew Smith at Townhill Park this week to formally launch the travel initiative.

Southampton City Council is currently undertaking a redevelopment of Townhill Park, which will result in 665 new quality, affordable flats and houses – an important part of the council's commitment to providing more affordable council homes in Southampton.

Six three-bedroom homes and block of 50 flats containing a mixture of one bedroom, two bedroom and three bedroom homes, have already been completed and residents have moved in. The homes benefit from energy-efficient heating systems and are signed up to CitizEn Energy, the council's ethical energy company, to provide residents with competitively priced gas and green electricity.

Councillor Kaur said: "It's great to be able properly welcome residents to their new homes in this newly developed block. These homes are part of Southampton City Council's major regeneration plans for the area, where we remain committed to building new, quality, affordable homes that are also energy efficient. I'm pleased we could partner with transport providers to encourage tenants to also play an active role in our green city aspirations."

Councillor Leggett added: "Bus transport offers a viable solution to single occupancy car journeys and the associated challenge of air pollution. I'm thankful to Bluestar for making a concerted effort to enhance Southampton's bus travel experience and providing a clean, affordable and quality alternative to travelling by car. I hope these residents enjoy their complimentary travel and are encouraged to make the switch to travelling by bus for good!"

Bluestar also recently announced plans to expand its landmark 'air filtering' bus programme, following a successful 100-day pilot and 9,000 miles covered in Southampton. Buses operating its Bluestar 7 route will be fitted with air filters - cleaning the air on an 11.5 mile path running across the city.

For more information about Bluestar, please visit bluestarbus.co.uk

For more information about Southampton City Council's Green City Charter, please visit southampton.gov.uk/greencity.
by Go South Coast
Other News