Bluestar adds six new routes to their network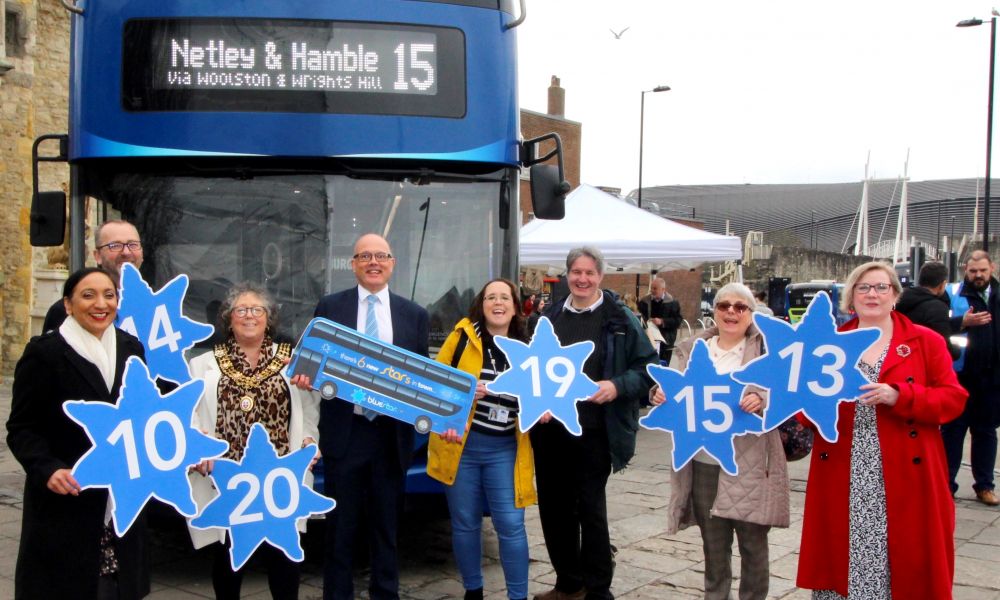 Following the announcement that First Bus, City Reds were leaving Southampton, bluestar stepped in to cover the routes. They have added six new routes to their network to ensure all areas of the city remain connected. These routes launched the day after City Reds left the city, which enabled them to maintain service across the city.
Bluestar have recruited more than 140 new drivers in the past couple of months in order to expand their operation and ensure that the local community in all corners of the city is able to keep moving. Many of these drivers came across from First Bus.
They also received support from their sister companies, who sent over spare buses to be re-branded and used across the new routes at such short notice.
A launch event was held in the city centre and was well attended by the public as well as Lord Mayor of Southampton, Jacqui Rayment and their managing director Andrew Wickham, who stated that "we can promise those living in and visiting Southampton can now look forward to an exciting new era in bus services here."
The new routes were well received from the get go by those living along them and continue to run well within the network.
by Go South Coast
Other News