'Real Time' Bus Information on New Salisbury Reds Website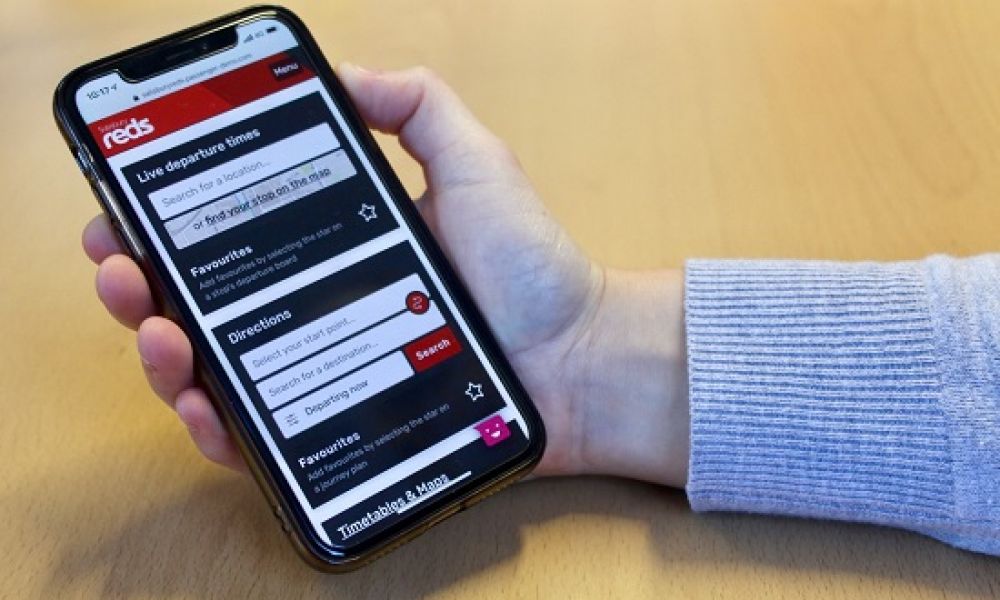 Bus passengers in-and-around Salisbury Reds now have access to 'real time' travel information and journey planning - thanks to Salisbury Reds.
The operator is making the service available to celebrate the launch of its new website.
"We are excited to be providing those travelling with us across the region with quick and easy access to live bus timetables at the tap of a button or the touch of a smartphone," said Salisbury Reds' head of communications, Nikki Honer.
"There is great demand for up-to-the-minute 'real time' travel information, and we want to make it easier than ever for our customers to plan their journeys with us.
"A link to our 'live bus times' section can be found on the Salisbury Reds website homepage. All users have to do is list their current location or a particular stop and the live times are then shown. If a stop is used regularly they can even bookmark it so it's found straight away next time. If they don't know the name of their stop, all are shown on a handy map.
"The information refreshes every 30 seconds - so people can leave it on their screen to view the bus approaching them.
"As well as this enhancement we have a new journey planner - so for those who are unsure of which bus to catch, it's a really useful feature. All passengers need to know is where they want to go to-and-from, and our journey planner will list their options - including how long it takes, which route they need, and what time it leaves.
"We hope people enjoy using these new facilities - and that they find them useful. We've listened to the views of those who use our bus services here, and 'real time' bus information - along with journey planning - is certainly one of the most popular requests."
Real time is a system designed to track a bus along its route - showing when it is due to reach each stop. In the event a bus cannot be viewed, due to poor GPRS signal, the display will revert to the bus's scheduled time.
For more information about the new service, please visit salisburyreds.co.uk
by Go South Coast
Other News