New Investment & Additional Services for Unibus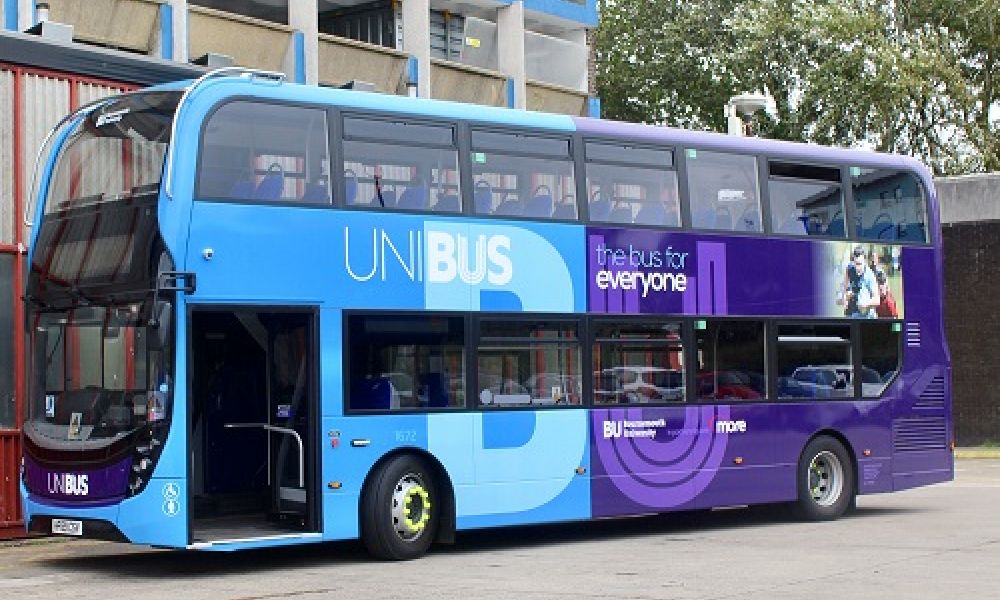 A rise in the number of Bournemouth University students travelling by bus from the Lansdowne area this academic year has prompted additional services from Unibus.

The operator, managed by Morebus on behalf of Bournemouth University and Arts University Bournemouth, is increasing its level of service on the U1 route from Monday 22 September. And students will also benefit from new investment - with a brand double decker bus introduced for the route.

"Since our Unibus partnership with Bournemouth University began in 2016, we have seen an increase in the number of students and members of the public using our services," said Morebus managing director, Andrew Wickham.

"This is excellent news - and it means we are able to increase the number of journeys, on our U1 route to enable students staying at Lansdowne an increased level of service to Talbot Campus.

"It also gives us the opportunity to invest in a state-of-the-art ADL Enviro 400 double decker bus with USB chargers for smart devices, free WiFi and the very latest low emissions Euro 6 engine.

"I'm delighted by the success of the Unibus partnership. Our team is looking forward to meeting new students over the coming weeks."

Unibus services are also available to workers and leisure customers - who also have the opportunity to travel across the region's specially-designed university bus routes.

Richard Wintrip, travel and transport manager for Bournemouth University, added: "This additional investment in our Unibus service is really important to ensure that Bournemouth University continues to offer passengers a high quality and reliable public transport offer to our campus sites. The Unibus service is a vital component of our new Sustainable Travel Plan.

For more information about Unibus - and details of timetable changes - please visit www.unibuses.co.uk.
by Go South Coast
Other News