National Express awards coveted Golden Spanner to Go South Coast engineering teams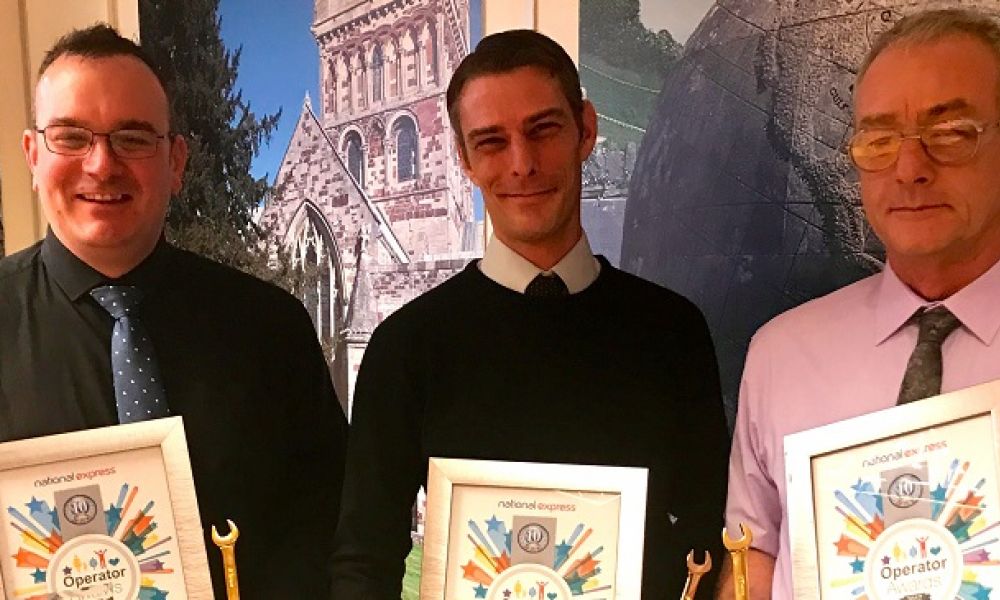 Our engineers at Go South Coast are celebrating after achieving excellence in an annual engineering audit by coach operator National Express.
Go South Coast engineering teams are heavily monitored, with unannounced roadside audits and depot inspections. Checks are vigorous and range from whether vehicles are maintained correctly, and the cleanliness of coaches inside and out - to whether on-board magazines are kept up-to-date.
National Express awards its partner operators the coveted Golden Spanner award if an operator achieves exceptional engineering standards over the course of the year.
"We have an incredibly talented team of engineers who work tirelessly to ensure these coaches continue to offer customers the high quality travel experience they come to expect from National Express," said Go South Coast managing director, Andrew Wickham.
"I'm delighted that all three of our engineering teams - in Poole, Eastleigh and Salisbury - who look after National Express vehicles have been awarded a Golden Spanner by our client. Our Salisbury team was also praised with a High Achiever award for consistent green performance. This is a wonderful achievement and I know we will work hard to maintain these incredibly high standards over the coming year."
National Express chief engineer Bernie Cassidy, added: "We are delighted to award Go South Coast the Golden Spanner award for their excellent performance during our engineering audit. Safety is the company's number one priority and we rely on operators such as Go South Coast to uphold the highest standards. Their staff can be rightly proud of this achievement."
by Go South Coast
Other News