Morebus unveils new state-of-the-art bus depot in Bournemouth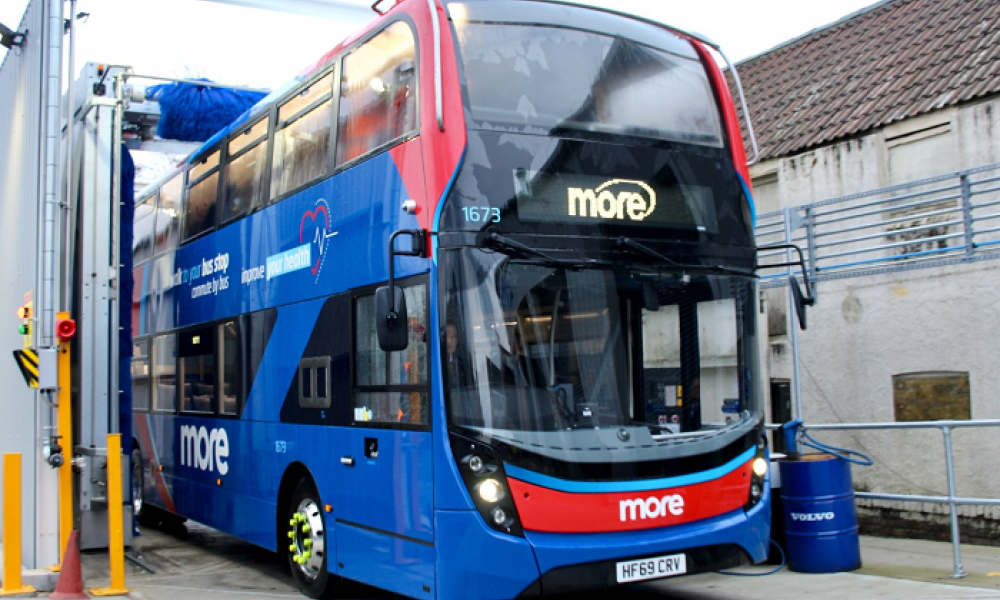 Morebus has constructed the depot at the former home of its Excelsior Coaches operation, with a total investment of £2.5m. The site now sports custom-made facilities to house a large number of the bus operator's local fleet of low emissions buses.
These include the fleet of ADL Enviro 200 buses operating the M1 route between Bournemouth and Poole. Its five new double decker ADL Enviro 400 vehicles for the popular 13 route to Wimborne, via Ferndown, are also based here. All of these sport the very latest low emissions Euro 6 engines.
The whole of Morebus' Unibus service - operated on behalf of Bournemouth University and Arts University Bournemouth - is also now fully run from the new facility. The depot also features a brand new bus wash, as well as some of the latest engineering pit technologies.
"We are thrilled to be opening these wonderful new facilities here in Bournemouth," said managing director, Andrew Wickham. "Since acquiring Excelsior Coaches in October 2016, we have been keen to develop our site here in Southcote Road, so that it provides excellent facilities - not only for our buses and coaches, but also for our team.
"Now we have fully-equipped rest quarters for our drivers and operations staff, including a large rest room with catering facilities, and new shower facilities for those working shifts - as well as this wonderful bus wash, which is ready-and-waiting to ensure our vehicles are squeaky clean when operating our services across Bournemouth and the surrounding area.
"I was delighted to be joined this week by the CEO of our parent company, Go-Ahead Group, David Brown, and leader of BCP council Cllr Vikki Slade to launch Morebus' impressive new Bournemouth home. It was also a great opportunity to show invited guests everything we have worked on here, to make this depot one of the most advanced in the country."
Go-Ahead Group CEO, David Brown, added: "The investment in the rebuilt depot represents our commitment to the local community, and to our colleagues as they work to provide customers with clean, frequent, reliable and comfortable journeys. The new low emission vehicles support the environment while giving people more reason to choose the bus."
For more information about Morebus, please visit morebus.co.uk
by Go South Coast
Other News