Morebus launches new fleet of 41 buses for Bournemouth and Poole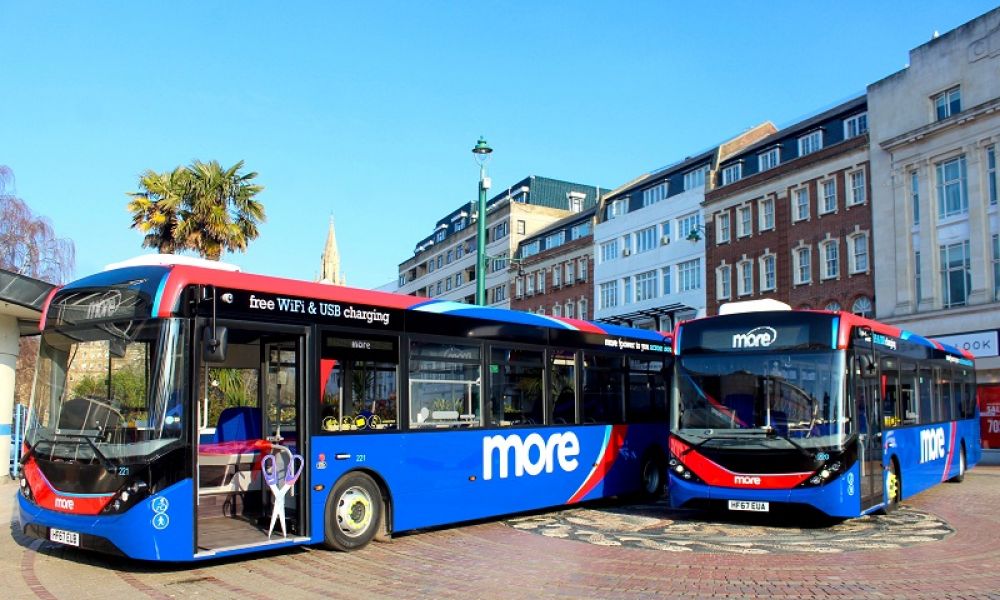 Go-Ahead Group owned Morebus has unveiled a new fleet of 41 buses to operate its M1 and M2 services between Bournemouth and Poole.
With an investment of £7.2 million, the local operator is rubber stamping its commitment to helping reduce congestion in the region.
"We know just how important it is to make sustainable transport a more attractive proposition, in order to entice people out of their cars - and this investment is a huge step in that direction," said Morebus managing director, Andrew Wickham.
"Reducing congestion and helping to improve air quality is a responsibility we all share, and we're delighted to report that each of these new 41 single decker buses carries a Euro 6 engine - cleaner than the latest generation of diesel cars."
The Alexander Dennis E200 MMC vehicles also sport on-board technology - offering free WiFi, USB charging points for smartphones and hand-held devices, and contactless ticketing facilities.
"It is vital to make travelling by bus a comfortable and enjoyable experience, and that means the whole package," added Andrew. "Our M1 and M2 services not only feature the very latest buses but they also provide regular journeys, 24 hours a day, between the two towns.
"Just one bus has the capability to take up to 75 cars off the road, so it really is the perfect answer for reducing traffic and congestion here. I'm very much looking forward to seeing these new vehicles out-and-about, and welcoming even more people on-board - whether they're travelling with us for work or play."
For more information about the new buses and the Morebus M1 and M2 timetable, please visit morebus.co.uk
by Go South Coast
Other News