Local city farm charity celebrates Community Fund boost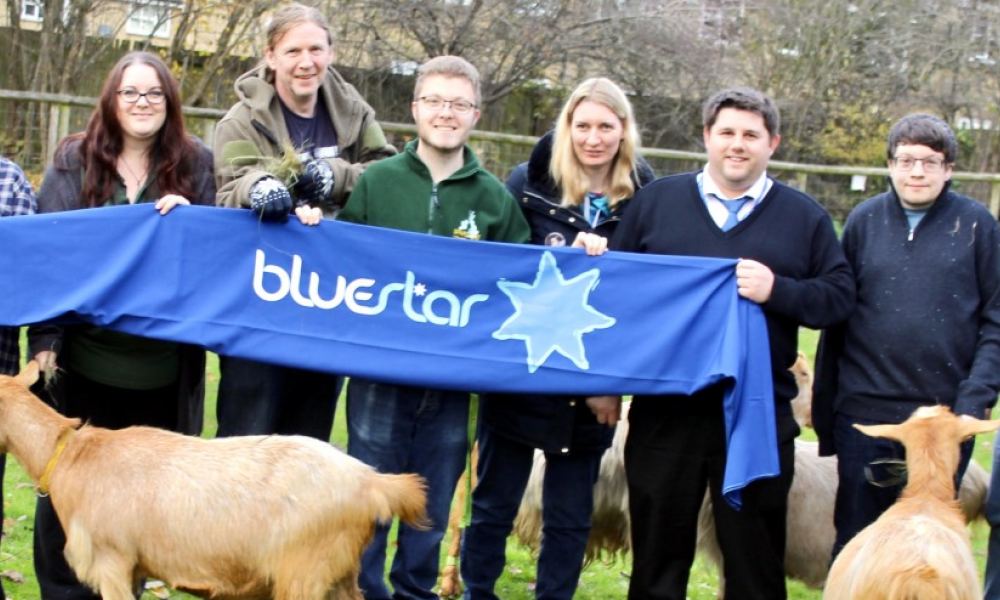 A local charity, offering people living in the city the chance to interact with animals and the natural environment, has received a boost this week - thanks to Bluestar.
Southampton City Farm - formally Oasis Down to Earth Farm - has been chosen as a recipient of the bus operator's Community Fund.
Based on a five acre site in Millbrook, the farm features a barn, dairy, large garden to grow fruit and veg, a pond, wood workshop and two fully-equipped community buildings. Its aim is to provide a socially-inclusive and happy experience, where people of all abilities and differences can be part of its community.
"Southampton City Farm is the perfect example of the sort of charity or organisation our Community Fund is designed to support," said Bluestar's George Miller.
"As an established operator in the city - with extensive routes through Millbrook - we want to help worthy causes here wherever possible. It is important that we build strong relationships with charities, clubs and organisations in the areas where we run bus services - so I'm delighted we're showing our support for the farm."
During the week, Southampton City Farm offers activities for adults with learning disabilities, children with special educational needs, and school groups - whilst weekends are spent hosting children's birthday parties and open to the general public.
Russell Farley, Farm Manager from Southampton City Farm, added: "Thanks to the support from Bluestar, our city farm will be able to make further connections with our community. We are passionate about sharing our special space with everyone. This collaboration with Bluestar will allow more people to know where we are and the activities we have to offer for the whole family"
For more information about Southampton City Farm, please visit downtoearthfarm.org and for information about Bluestar's Community Fund, visit bluestarbus.co.uk
by Go South Coast
Other News