Jacqueline Levy wins Employee of the Year for Go South Coast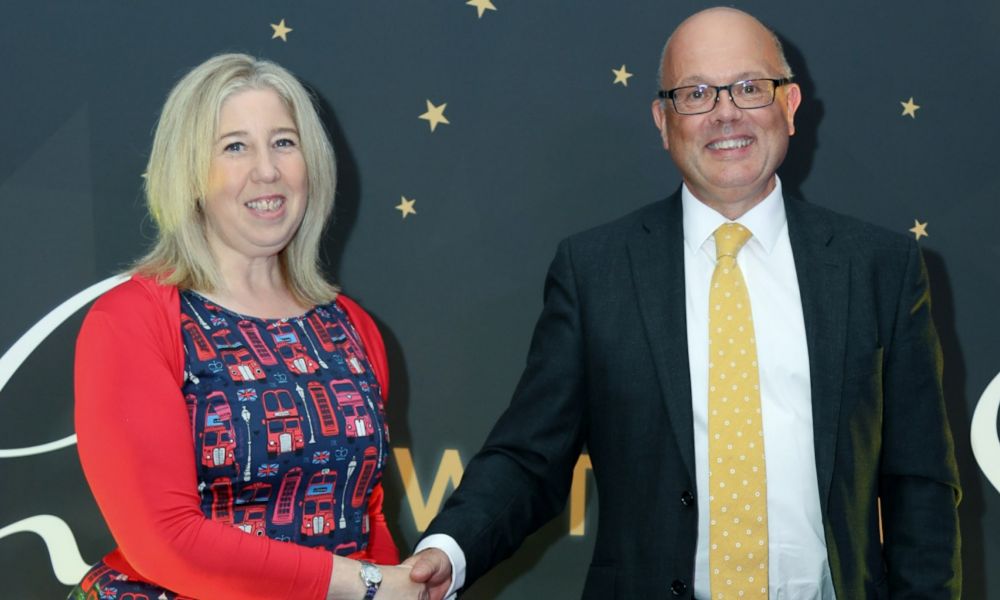 Toni Cavallo
Jacqueline Levy is celebrating after being named employee of the year for Southern Vectis and Go South Coast at the annual Night with the Stars awards ceremony.
Praised for her friendly demeanour and the wonderful bond she has with her passengers, Jacqueline was presented with her awards by managing director Andrew Wickham at the company's annual awards ceremony - this year held in October.
"We regularly receive compliments for Jacqueline - telling us she consistently goes the extra mile," said Andrew. "One specific example of this is the way she looks after a passenger who has dementia. She always makes sure he gets off at the correct stop - and has even taken a food parcel to his house.
"Jacqueline's attitude towards life, her generosity and care towards her customers is phenomenal. She has organised meals out for as many passengers as wanted to attend - to bring together the local community.
"When hearing that some of them would be spending Christmas Day alone, she even invited them to her own home, and provided them with food and company for the day.
"This award is richly deserved. I would like to thank Jacqueline for a great year and wish her a very successful time ahead."
In recognition of her efforts, Jacqueline received £3,500 worth of vouchers, and two weeks' additional leave, along with her framed certificates.
by Go South Coast
Other News