Chance to Take the Driving Seat for Bus Enthusiast Ted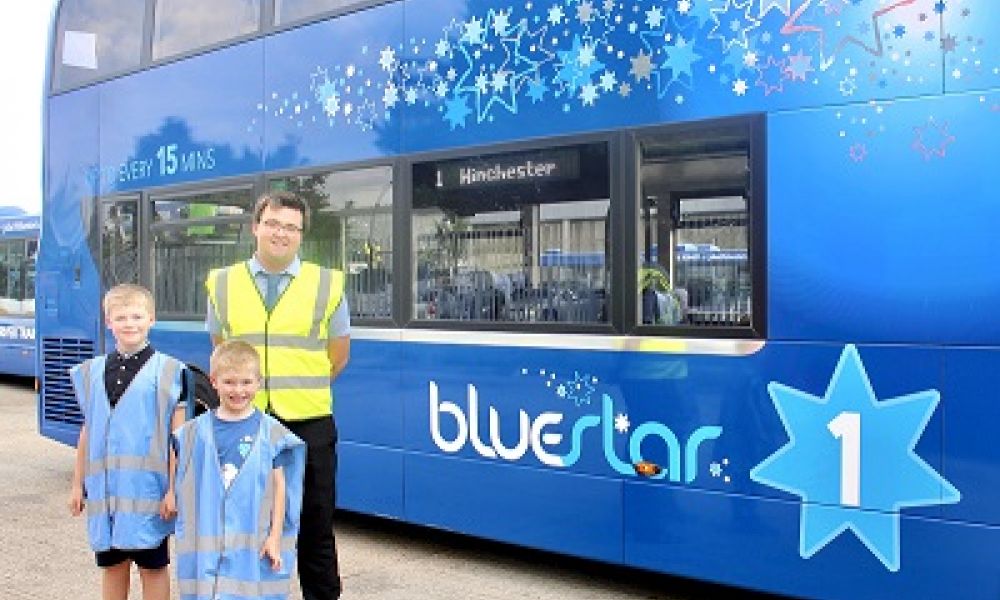 Young Southampton bus enthusiast Ted Allan, age 10, got the chance to take a glimpse into his future this week - thanks to a visit to Bluestar.
The local operator welcomed Ted, a Year 5 pupil at Shirley Junior School, as a member of its team - putting him into the driving seat at its depot in Eastleigh."
"Ted is a huge fan of Bluestar, and has incredible knowledge of all its buses and timetables," said Mum Pamela. "He even has his own ticket office at home. This visit was a wonderful opportunity for him to take a look behind the scenes. He had the chance to track his favourite buses in the control room, and even had a ride through the bus wash.
"I'd like to thank the team at Bluestar for their wonderful hospitality - it's a day he'll never forget."
Bluestar operations manager, Andy Shaw, added: "It was great hosting a youngster who has such a passion for buses. There was little we could teach him because he knew so much - but I could see he was thrilled by the tour of the depot. Though it's a few years into the future, I predict a brilliant career ahead of him within the bus industry if that's what he chooses to do - and I look forward to our paths crossing again."
Ted, who brought his brother Harry along for the day out, said: "It was brilliant seeing some of the buses I've travelled on in Southampton. And I got to track where some of them were on their routes - including my favourite bus.
"I also got the timetable for the new 19 route - which I can add to my collection. Thank you Bluestar!"
by Go South Coast
Other News