Bus Driver of the Year awards winner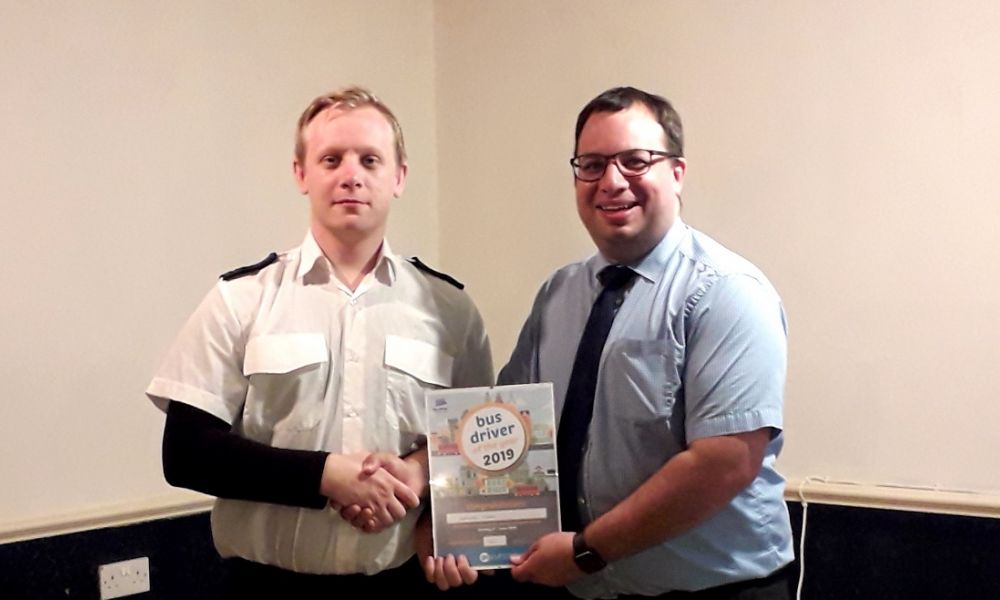 Bournemouth's Alex Murray is celebrating after being named top driver across Go South Coast.
Alex, a morebus driver, competed against colleagues from our sister operators across the South - including the cream of the crop from Bluestar in Southampton, Salisbury Reds, Swindon's Bus Company, Damory in Dorset, and Southern Vectis on the Isle of Wight.
Judges based their decision on a range of criteria - including drivers' professionalism at work and stand-out skills during manoeuvres at a special event in Salisbury.
"We are justifiably proud of our drivers across all Go South Coast operators, so the winner of this annual award has to be something very special," said managing director, Andrew Wickham.
"I'm delighted for Alex. To be placed higher than any other Go South Coast driver is an amazing achievement. It is a reflection, not only of the quality of his driving - but of the excellent service he provides to passengers across Bournemouth and Poole. I look forward to seeing that continue over the coming year."
Alex has held his licence for around four years and has been recognised as one of Go South Coast's rising stars ever since. He commented: "This was a particularly challenging event - and I was competing against some excellent colleagues. I'm delighted to have come out on top. It's wonderful to get this kind of recognition."
Also placing well were colleagues Hannah Cundall from Southern Vectis in second place, Stewart Gunton-Bunn, also from Southern Vectis, in third place, Matthew Curtis from Swindon's Bus Company in forth, and Ashley Merewether-Helps from Unilink in Southampton, who was placed fifth overall.
The top five drivers received prizes - with £1000 going to the overall winner.
Winners from each of the operators at Go South Coast will be put forward to take part in a national awards event, due to take place in Blackpool during September.
by Go South Coast
Other News