Bluestar pledges its support to Sholing FC by sponsoring the club's adult Pan Disability teams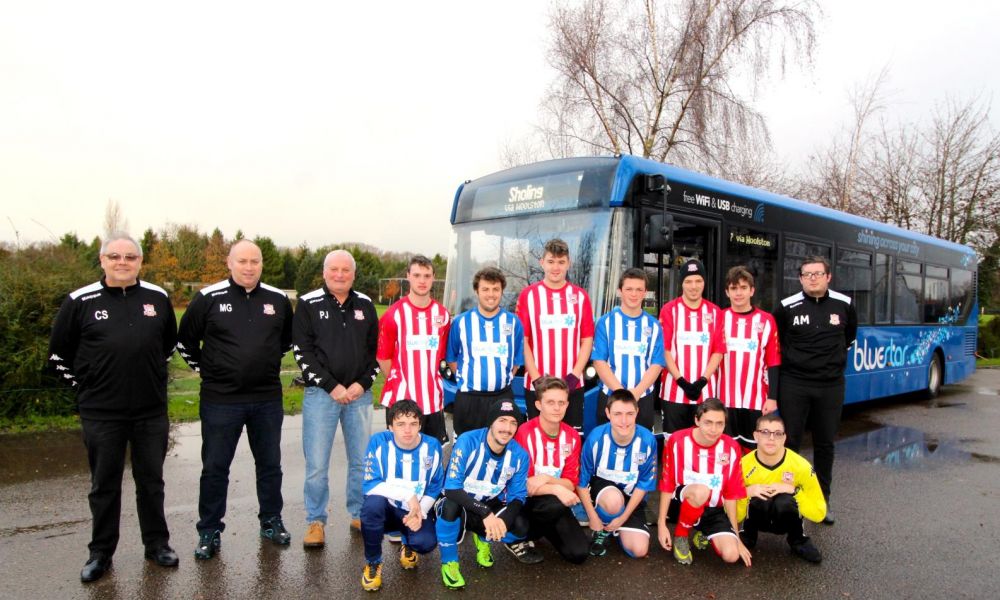 Bluestar is throwing its support behind Sholing Football Club by sponsoring its adult Pan Disability teams.

The Southampton bus operator, whose Bluestar 7 route serves Sholing, is keen to forge relationships within the local community.

"It is important to us that we get to know those living and working in areas where we operate bus services, and that includes providing sponsorship and support for local clubs, schools and associations," said Bluestar head of communications, Nikki Honer.

"We are delighted to be forming a close partnership with Sholing FC and its Pan Disability teams. The work the club does to encourage and support those with conditions including autism, anger issues, learning difficulties, Downs Syndrome and Multiple Sclerosis is of tremendous benefit.

"Bluestar is providing new kit for the club's two Pan Disability teams, and we're very much looking forward to seeing them progress in various football competitions this season."

Martin MacGurk, one of Sholing FC's Pan Disability team managers, added: "This is a wonderful gesture from Bluestar. Our players will wear their shirts with pride, and I know having a sponsor will give them added confidence. They are already loving their football, and it's great to have support from such a well-known brand."

For more information about the Pan Disability teams, please visit sholingfc.co.uk.
by Go South Coast
Other News